Ready to Live Your Life on Your Terms?
Gain Clarity. Live Fully.
Rise Together.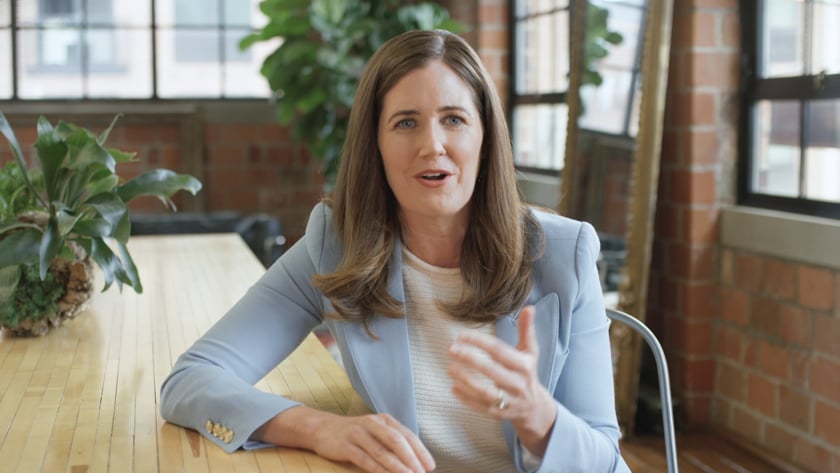 Your Life. Your Terms. Group Coaching
Your Life. Your Terms. is a two-month group coaching program for the woman who is overworked and underwhelmed. Who's ready to stop saying yes when she really means no. Who's ready to break up with perfection. Who's ready to identify (and ditch) self-sabotaging professional habits, communicate directly, and lead with confidence. And who's ready to finally and dramatically show up for herself.
I know this woman. Because I was this woman. I've been at the end of my rope more times than I can count, laying it all on the line for my job or my family and leaving nothing for myself. It took years and many failed attempts, but I'm here to tell you it can be different. Life can be fuller and freer.
It's time to get clear about what you want, to shed your shoulds and set achievable goals. It's time for you to start showing up for yourself like you show up for others.
It's time for you to live life on your terms.
Enrollment for this group coaching program 
is $2800.
Do you fight the Sunday scaries?
Do you struggle to say no?
Do you ruminate over conversations + events that didn't go as planned?
Do you find that carrying the invisible load—the endless catalogue of information that keeps your household running—is weighing you down?
Do you feel exhausted by the hamster wheel?
Do you secretly wonder, "Is this it?"
If you answered yes to even a few of these, this program is for you.
Because ladies: This isn't it. There's more. I know life can be different, and I'm here to show you the path forward. One you can walk with less burden and more confidence, with less exhaustion and more joy.
It's not only possible, it's also permanent.
Your Life. Your Terms. is a two-month group coaching program designed to draw working women into an intimate community to get clear on what they want, identify barriers keeping them from getting it, and create a roadmap for living life on their own terms. Ultimately, you'll have a refined view of what's possible, a plan to get there, and a community of sisters rooting for you along the journey. You'll leave as a more productive teammate, a more powerful leader and a more impactful—and happier—human.
We'll dive into several topics during the Your Life. Your Terms. group coaching program, including:
Defining your why
Pressing pause on perfection
Curing the disease to please
Kicking self-doubt to the curb
Controlling your inner control-freak
Choosing guts over fear
Setting boundaries
Shedding your shoulds
Mastering your mindset
Overcoming self-sabotage
Over the course of the program, you will engage with me and your fellow group members weekly through a video conference (7 sessions). You will receive two private coaching sessions. You'll have full access to my Your Life. Your Terms. course materials. And you will receive bonus material by way of special videos and emails created specifically to support your needs.
At the end of the program,
you'll have:
Clarity around your priorities

Confidence around your skillset

A refined view of what's possible

A clear, thoughtful plan to achieve your goals

A set of tools to keep your intentions on track

A community of women rooting for you along your journey
You are the author of your story. Let's make it one you love.
And don't take my word that this is worthwhile. Take theirs.
"The guidance you provided during our time together made an incredible impact on my leadership and gave me the courage to ask for the promotion I wanted. I got it!"

"Make space for your future. This is one of the quotes Regan shared during the group program I participated in, and it changed my life. Regan helps you to create that space to bring clarity around your true priorities and develop a game plan to make them your focus forward."

"Regan has such a beautiful way of asking the right questions at the right time. I came away from a recent group program feeling more confident and clearer in my path. The payoff was far greater than the investment, that's for sure!"

"Coaching with Regan has reminded me that even when you have years of experience, there is value in challenging yourself to grow, change behaviors, and look for new ways to approach work and life overall. Even 25 years into my career, there is so much still to learn, and Regan has encouraged me to allow myself to think, 'What if?' "

"I enjoyed the personal aspect of the coaching from Regan, and the openness to help in many different aspects of my life. I also enjoyed building relationships with other women who are going through similar challenges, knowing I am not alone."
When does the program start?
April 29th, 2021
What if I can't make a call? Will it lessen my experience?
Don't worry, all video conferences will be recorded and uploaded to a shared drive. You can watch the replay when it fits into your schedule. I will solicit questions before each call to make sure that even if you can't be there real time, I can answer your questions and you can hear responses on the replay.
Do you offer a payment plan?
Yes. You can pay in full upfront or in three monthly installments of $950.
Do you offer a refund?
No. Why? Because I want you to be all-in on this experience. If you put in the work, the transformation will come. If you're not willing to put in the work, this program isn't right for you.
Hi, I'm Regan, an NYU-certified executive and life coach who finds joy and fulfillment in helping you live a life that sizzles. As a woman with a glass-three-quarters-full mentality and a deep desire to nurture, I proudly guide clients through times of transition to uncover their truest selves and find profound satisfaction in their every day.